Sysadventures: The one about desktop tweaking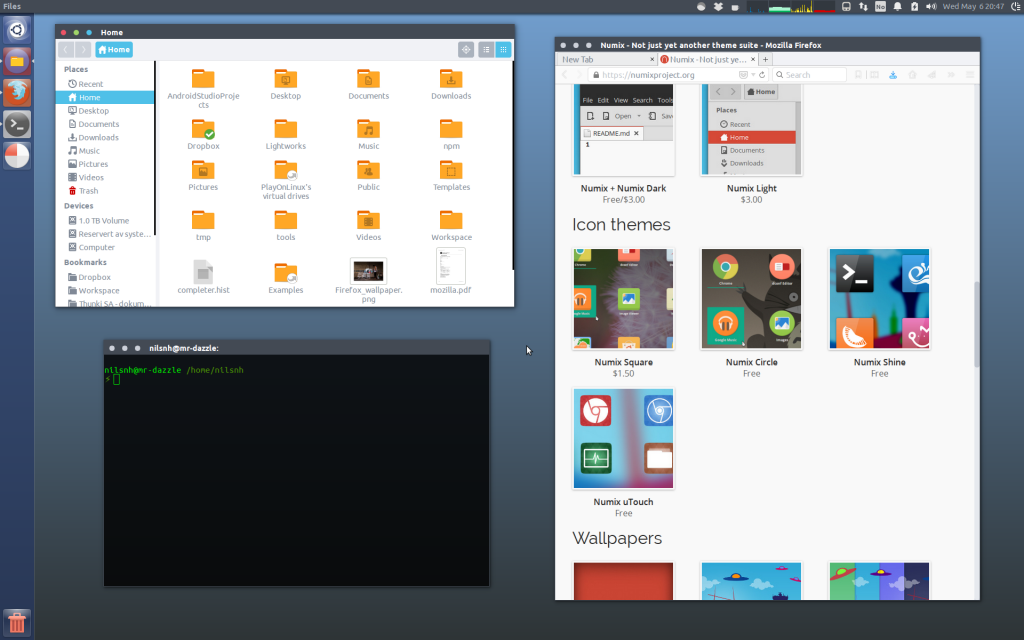 So, yeah. I guess you could say that I did a little digital spring cleaning this evening.
What you see in the picture above is the Ubuntu (Linux) operating system. It comes packaged with a pretty decent default look to begin with. But I figured I could try and freshen it up a little bit. Lo and behold there's actually a ton of desktop tweaking opportunities out there for any operating system just a couple of duckduck.go searches away.
My tweaks #
Installed the Flattastic theme pack and
combined it with an icon pack called Numix circle before
topping it off by installing the simple white theme for Firefox.
It did take a little fiddling to find a nice combination between theme and icon-theme. But yeah. Now the desktop feels both fun and freshk. :)